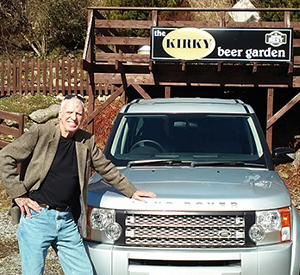 Born and raised in Rattray, Blairgowrie Tek returned to his native Scotland after 50 years abroad.
The articles below will tell you of some of his adventures. From Dundee Police to the US Marines in Vietnam;
homicide
detective,
mounted police officer, Sheriff's Deputy, pilot, Charter Captain and sailing instructor; SCUBA diver, polo
player and horse trainer – and more.
Tallahasse Celtic Festival
The Kirky Bar Opening Hours
Bar Meals



Bar meals served 12pm - 9pm everyday.
SUN – THURS
12:00pm – 11:00pm 
FRI - SAT
12.00pm – 12 Mid Night
7 Days A Week
12:00am – 11:00pm