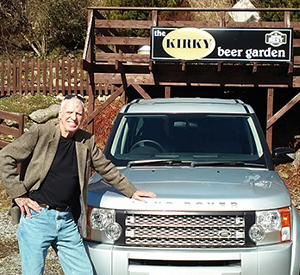 Born and raised in Rattray, Blairgowrie Tek returned to his native Scotland after 50 years abroad.
The articles below will tell you of some of his adventures. From Dundee Police to the US Marines in Vietnam;
homicide
detective,
mounted police officer, Sheriff's Deputy, pilot, Charter Captain and sailing instructor; SCUBA diver, polo
player and horse trainer – and more.
Tallahasse Celtic Festival
We look forward to welcoming you.
As part of the Perthshire Open Studios initiative, we curate, in the Hotel, a selection of works by local artists.